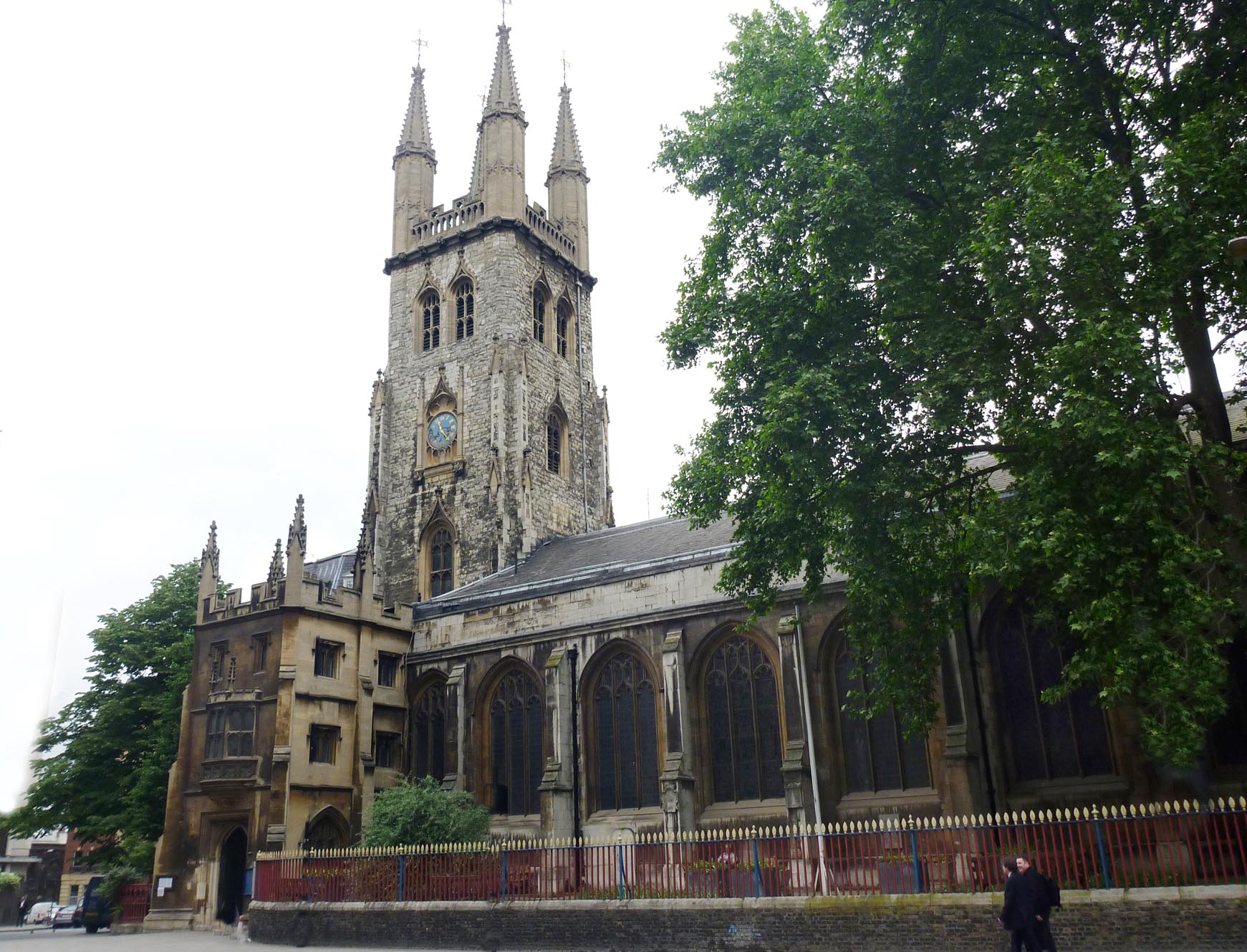 17 October at St Sepulchres, EC1A 2DQ.
A small chapel in the church is known as The Musicians Chapel and it was here that Henry Wood learned to play the organ. There is a memorial stone for one of the Founding Fathers, so it felt that there were several connections for us for this concert.
The programme marks the UK-USA 'special relationship' in music in the 20th Century. George Shearing (1919-2011) was a London born composer who emigrated to the US to live and work. Samuel Barber (1910-1981) and Aaron Copland (1900-1990) were central composers who established American Composers on the international stage in the 20th century. The American born Leonard Bernstein (1918-1990) was a towering figure of 20th Century music as an international conductor and composer (mentored in composition by Copland). Bernstein was commissioned by the English Cleric Walter Hussey to compose the Chichester Psalms. Eric Whitacre is a living American composer working and living in New York and his second home, London.
The programme will be as follows:
Music to Hear by George Shearing

Cloudburst by Eric Whitacre

Agnus Dei by Samuel Barber

At the river by Copland

Boatman Song by Copland

Chichester Psalms by Bernstein
Tickets are available to buy online here: